Take some time out before and after your wedding to explore the beauty of our local sights and experience some warm Turkish hospitality .  There's plenty for you and your guests to do! We're also happy to offer suggestions…
"Oludeniz Beach, Kidrak (Paradise Beach), Aktaş, Kabak & Butterfly Valley, Blue Lagoon" to name just a few! 
From gorgeous white sands, to secluded pebble bays – Turkey's beaches are what we are famous for – with year-round sun and safe bays to swim in. Holiday-makers have been returning again and again to this area, because our beaches take plenty of beating! Come see for yourself.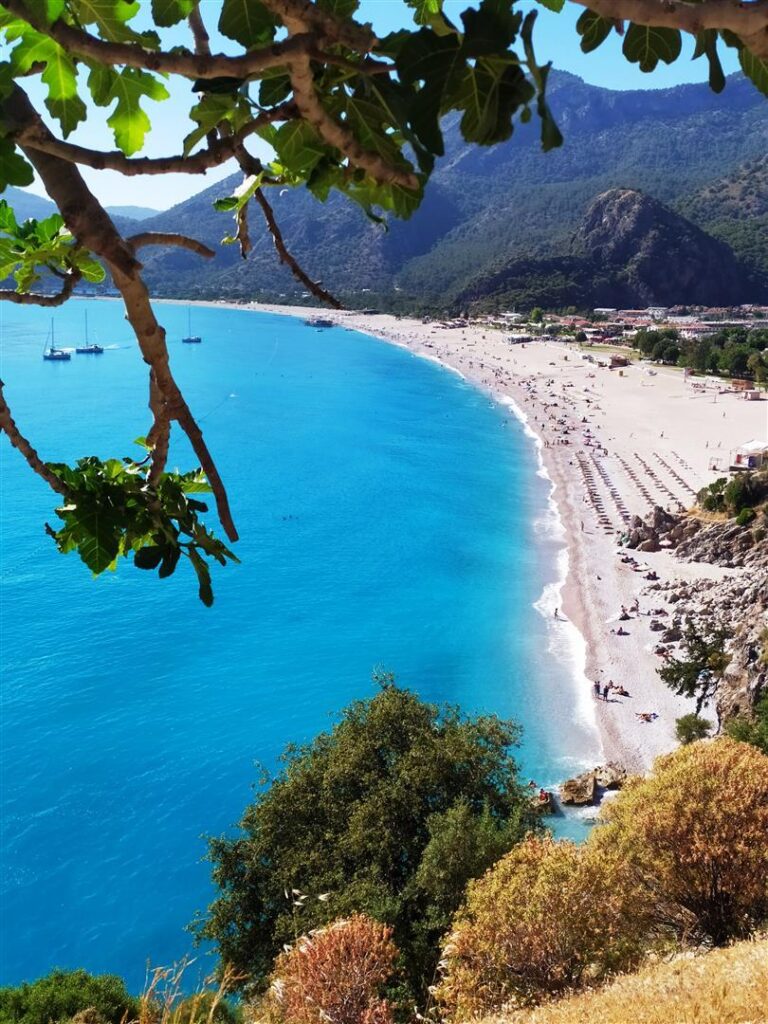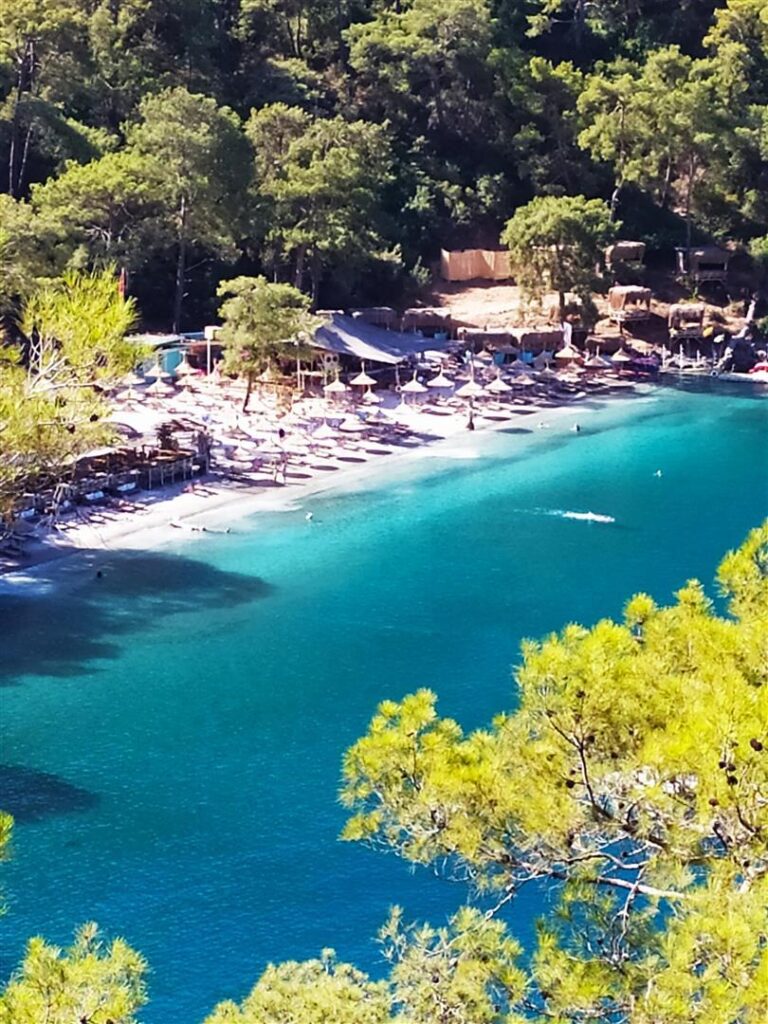 Turkey's beach club culture is one you don't want to miss, and for a fraction of what it costs in European resorts.  Relax in the cosmopolitan atmosphere, sandy pristine beaches, clear turquoise water, together with buzzy live music and great food & cocktails. Rub shoulders with the many visiting celebrities! SeaMe Beach Club Fethiye, Help Beach and Sugar Beach are just some of the local favourites.
Swim in tranquil waters at the world-famous Belcekiz Beach and Blue Lagoon. One of the most beautiful beaches of the Mediterranean, Ölüdeniz offers blue crystal clear waters and is sheltered by soaring coastal mountains. During the day you can just relax on the sand or choose from a variety of water sports. A wide range of bars and restaurants also provide plenty of entertainment and nightlife.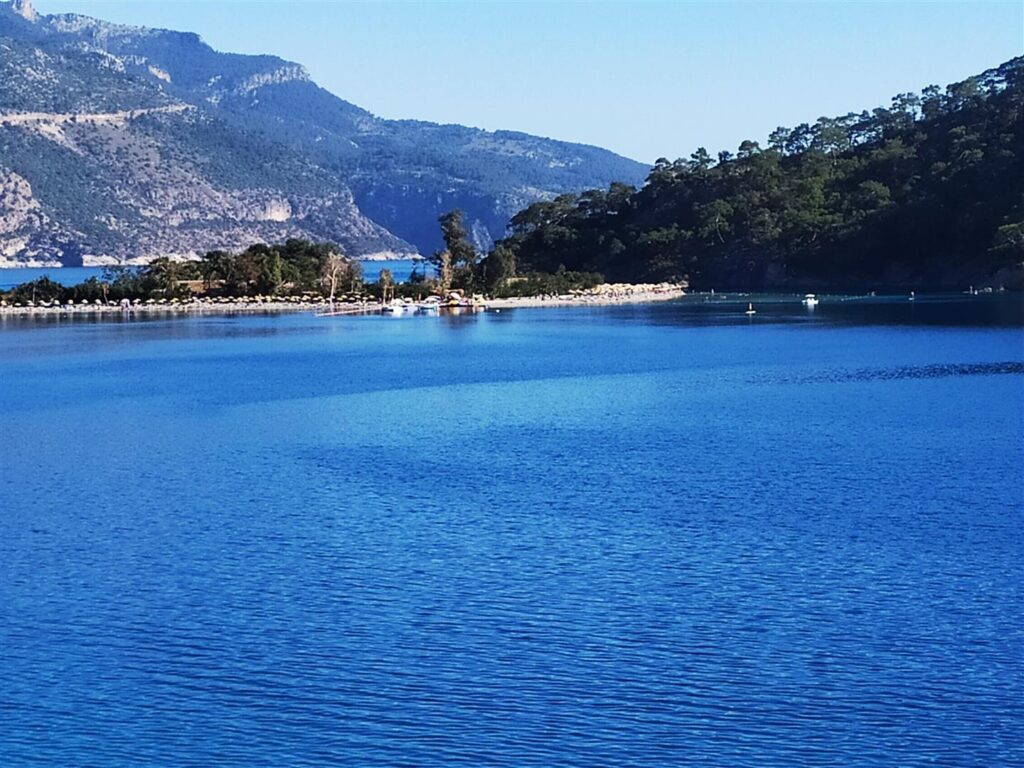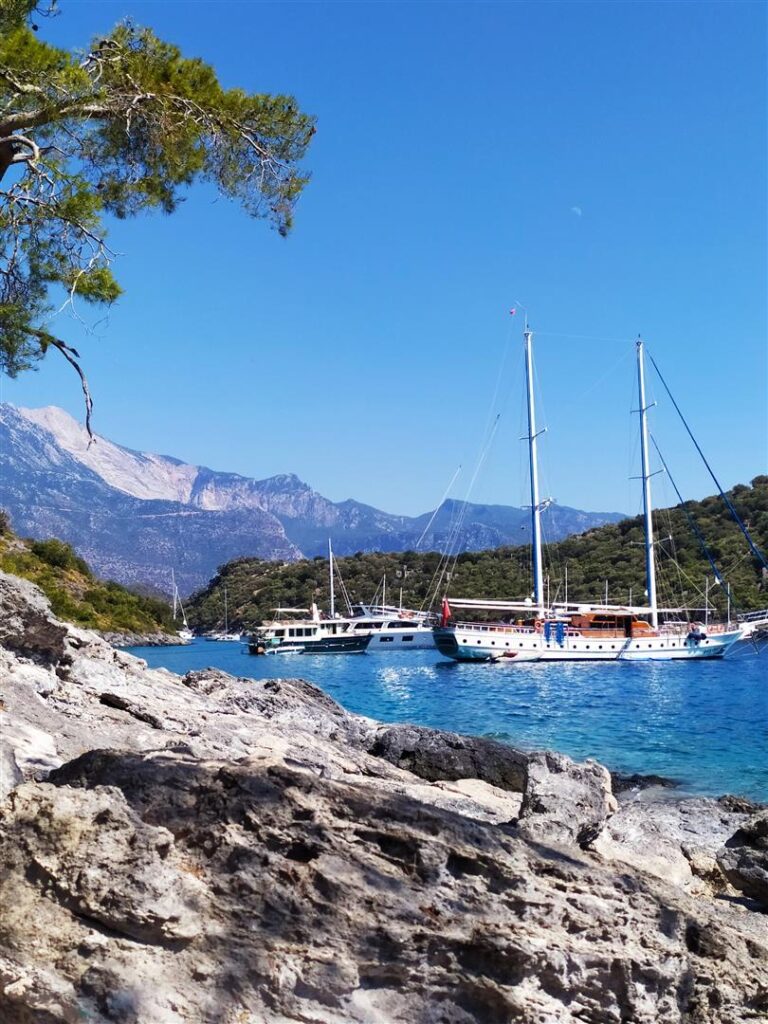 One of the most popular local activities, there are daily boat trips departing from the port of Fethiye and directly from Oludeniz Beach.  Laze on board a Turkish gulet for the day, snorkel in turquoise bays and coves, and enjoy a superb lunch on board!
Take a 2-3-4 day Blue Cruise staying on a traditional Turkish gulet and discover the true meaing of the Turquoise Coast!  Trips depart daily during summer from Fethiye Port and routes include Kaş/Kalkan/Olympos or to te popular resort of Marmaris.  The area is famous for these trips and you will not be disappointed!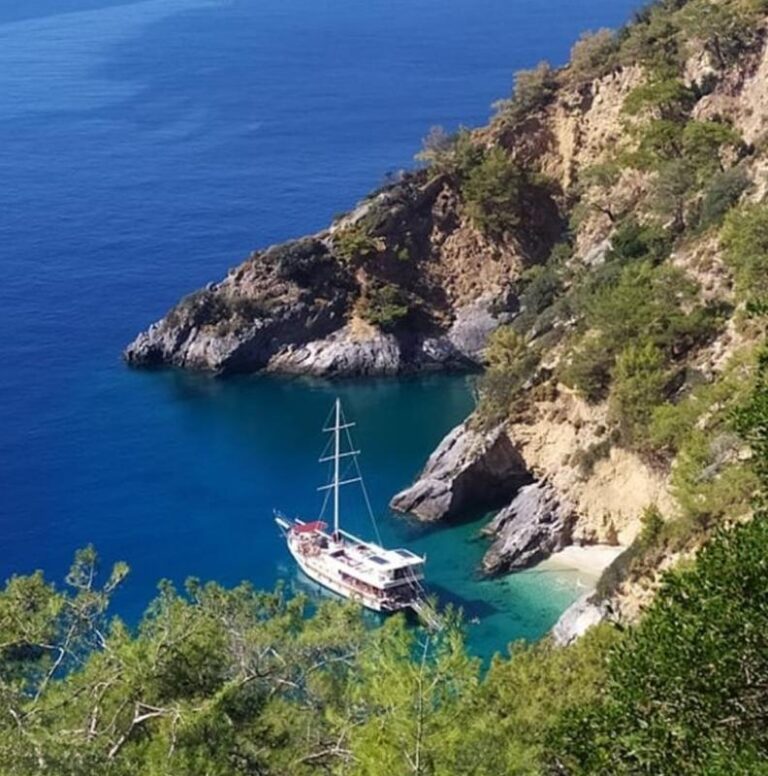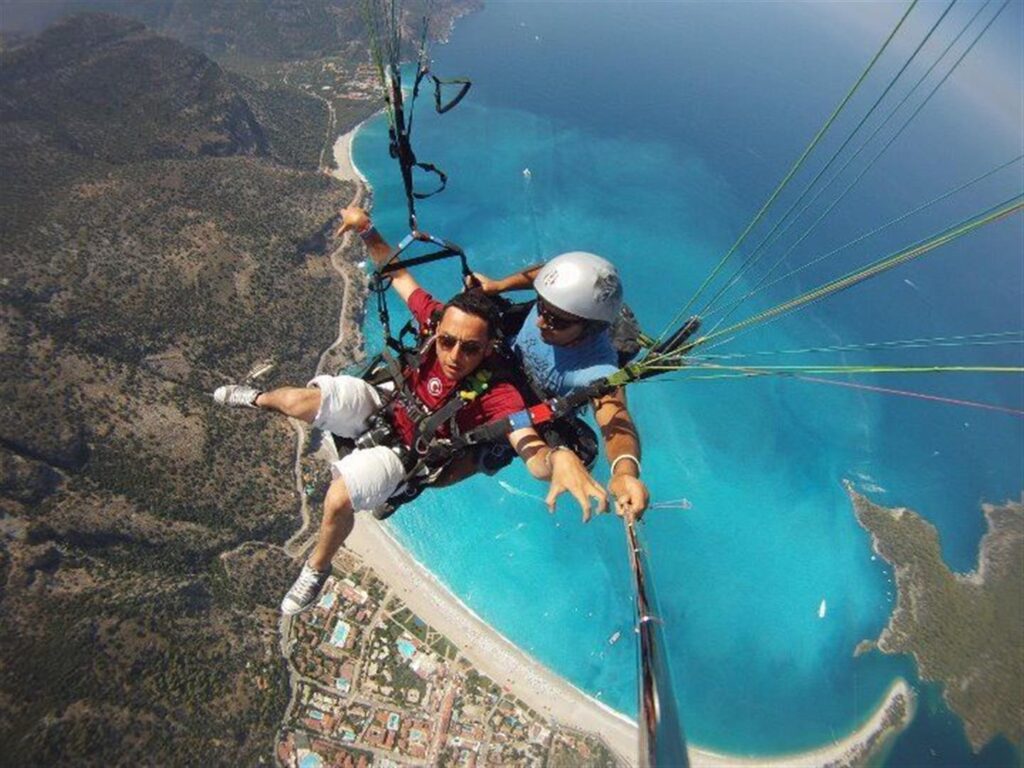 Oludeniz is a dream location and world famous centre for the sensational sport of paragliding, and is host to the International Games Festival hosted here each October. From the take-off point at the summit of Mt Babadağ, good weather conditions, gentle sea breezes and superb thermals will give you the tandem flying experience of a lifetime and fantastic views over Ölüdeniz Beach!
Saklıkent Gorge is a large naturally formed canyon, 300 meters deep and 18 km long, and only an hour from Oludeniz. Crystal clear mountain waters run 300m deep and the canyon is 18km – in summer months you can walk part of it!  This a great place to cool off in summer and a unique day out to see the Turkish countryside. Saklıkent means "hidden city" in Turkish.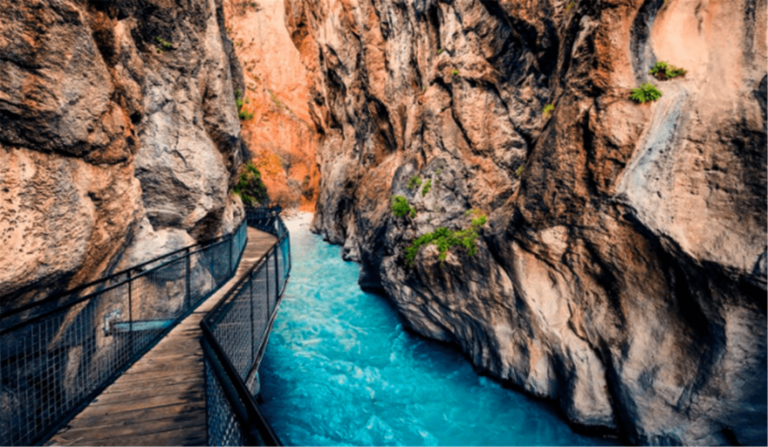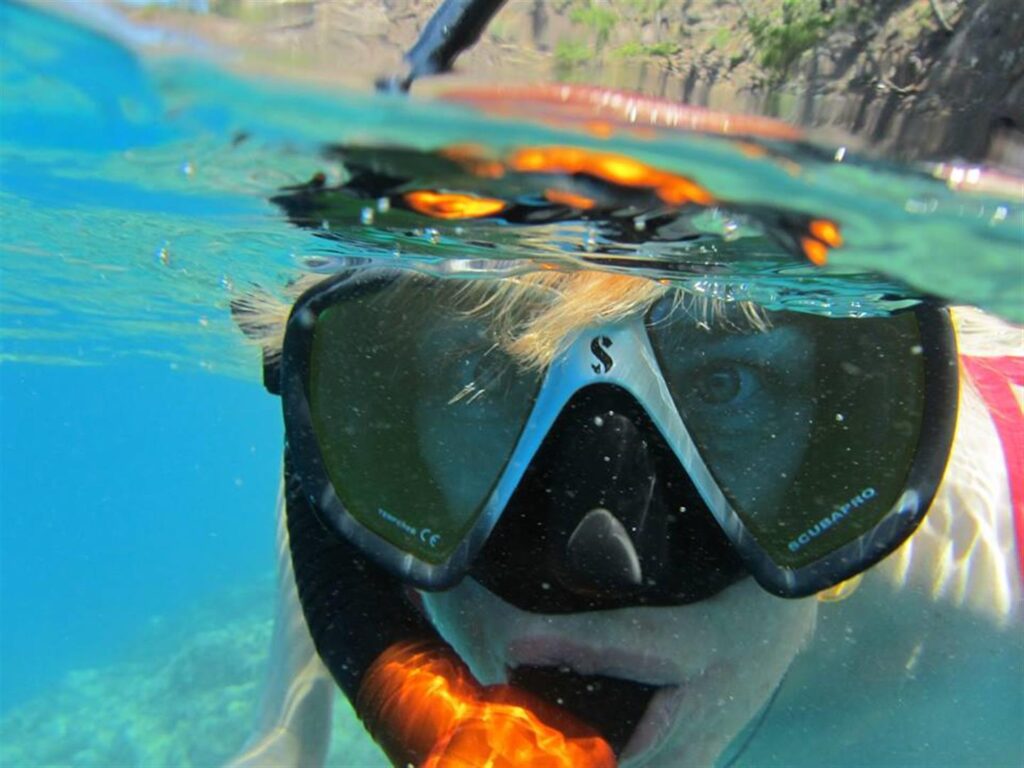 Scuba Diving & Snorkelling
Discover a world underwater – Oludeniz and the surrounding bays are one of the most beautiful and safe places to learn to dive, or just put on a mask and snorkel around the clear bays and coves!
Quaint fishing boats, cafes and eateries line the waterfront in the popular resort town of Fethiye – a short 15min drive from Oludeniz. Established as a fishing village, the town is brimming with culture and history. Come take a walk or bike ride along the marina frontage and maybe spot a Caretta Caretta Turtle in amongst the fishing boats.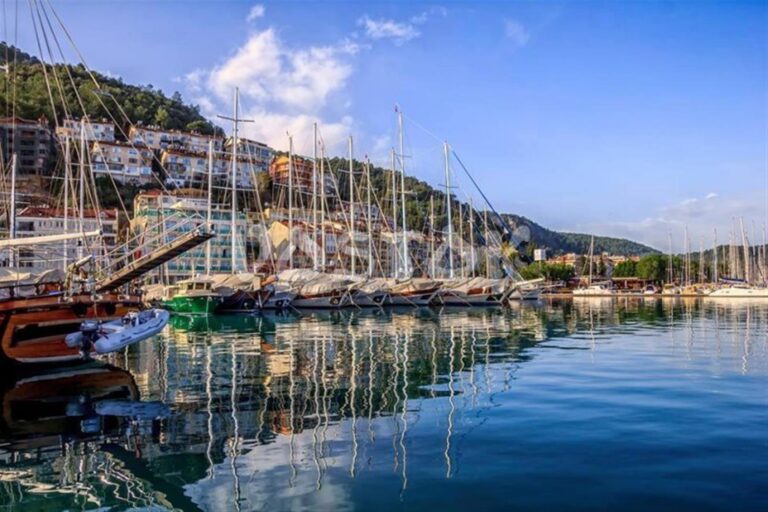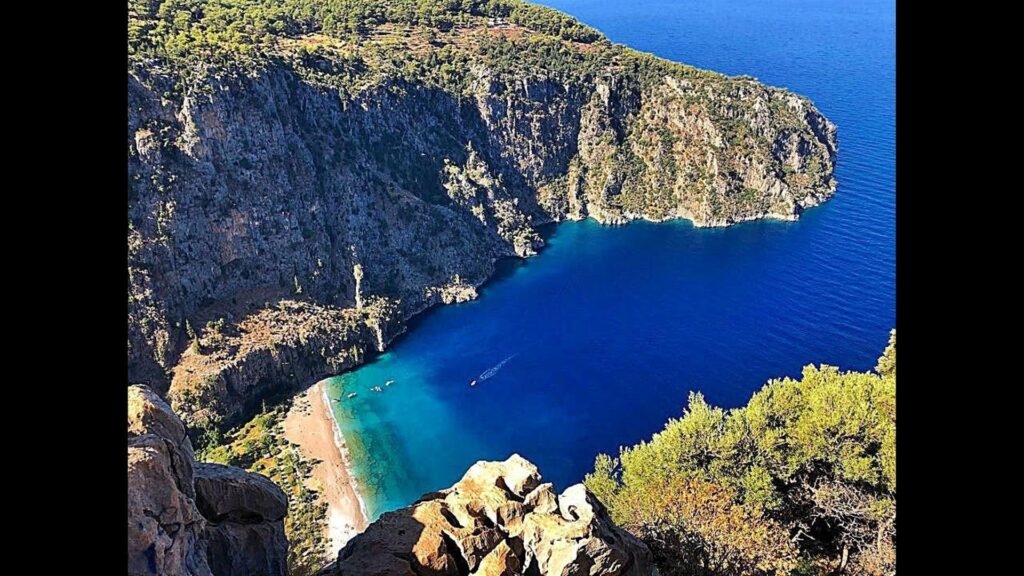 A natural beauty on the coast road between Oludeniz and Faralya – Butterfly Valley is only accessible by boat, or a very difficult trek down from Faralya village, and a real hidden gem.. Once a cascading waterfall and haven for the region's butterfly population, the world-famous beach and canyon is now a stunning tourist destination. Take a local boat trip or water taxi, bask in the turquoise waters and revel in the magnitude of the surrounding mountains. A lovely day out by boat and only 20mins from Oludeniz.
The Fethiye region is also famous for being the starting point of the Lycian Way, a 500km track through the rugged mountains of the Tekke Peninsula to Antalya, and offers some of the most spectacular coastline views in Turkey. Enjoy a late afternoon stroll through Kaya Ghost Village, trek through historic ruins, village markets and scented pine forests, or be guided along shady mountain tracks to the stunning Blue Lagoon at Ölüdeniz.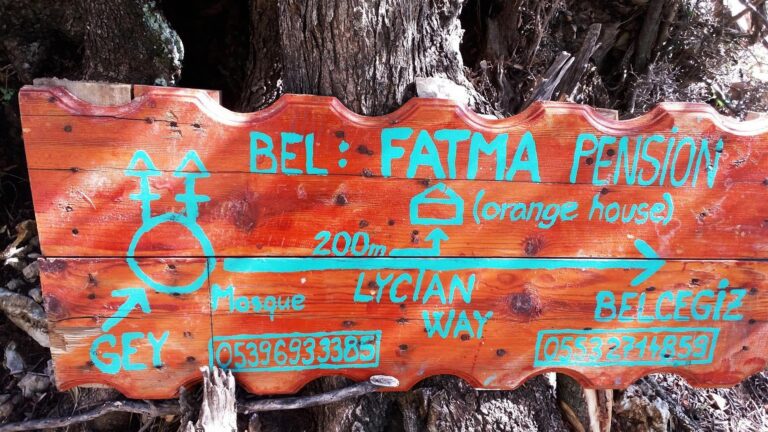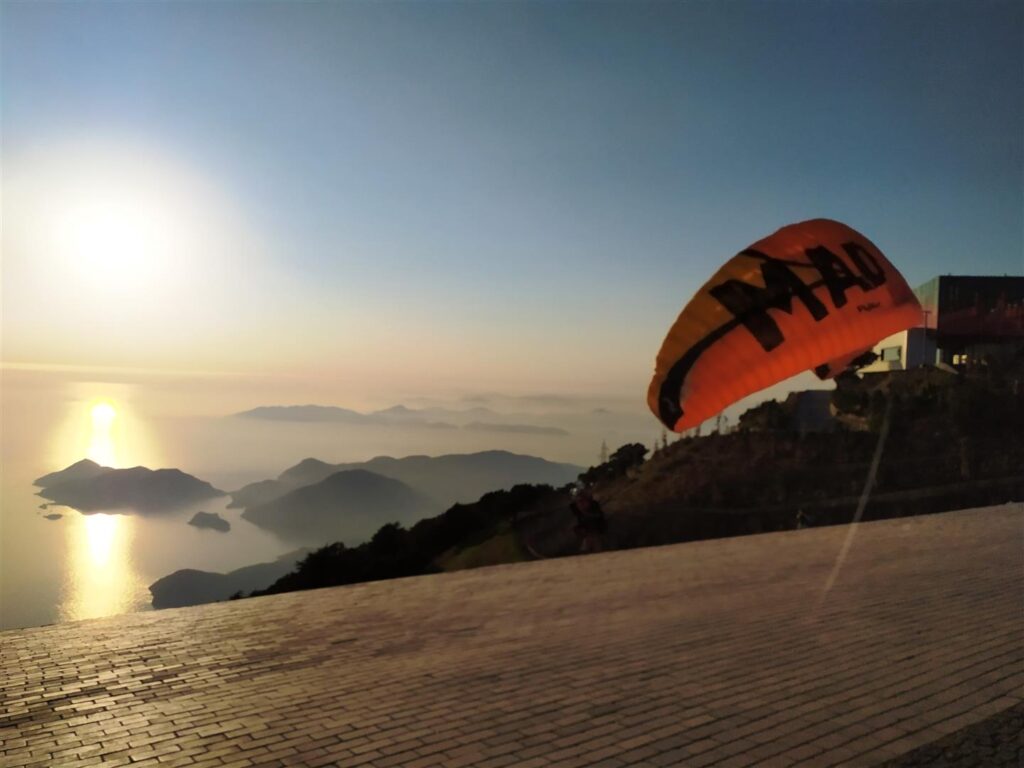 Take an exhilarating ride on the new Oludeniz Cable Car to the summit of Mt Badadağ – the takeoff point for the daring sport of paragliding!  A 20min ride in the sky will give you the most beautiful views of the world-famous Blue Lagoon and Oludeniz Beach. Once at the summit, revel in the cool mountain air and dine In one of the two international restaurants while taking in the breathtaking views below.
The historic village Kayakoy is 5km inland from Oludeniz and a must-see for history lovers!  A step back in time, Kaya with its terraces of Greek ruins dating back to the Turk-Greco exchange in 1928, is a fascinating place to explore on foot. The village of Kaya was also the setting for the famous book Birds Without Wings (Louis de Berniere). There are many lovely walks around this mountain village and home-made Turkish pancakes are a specialty.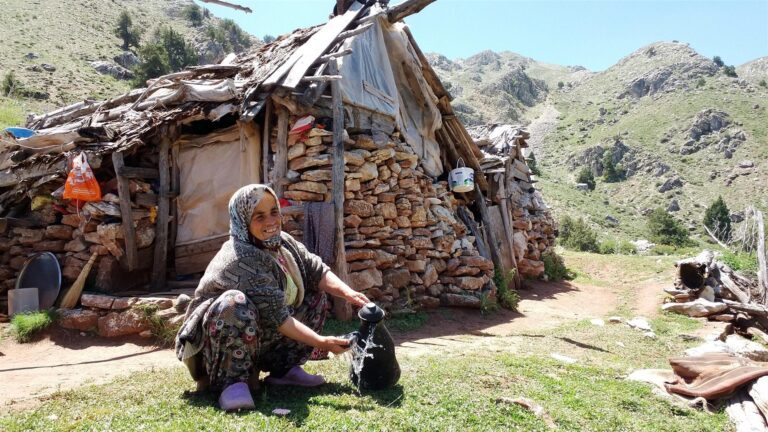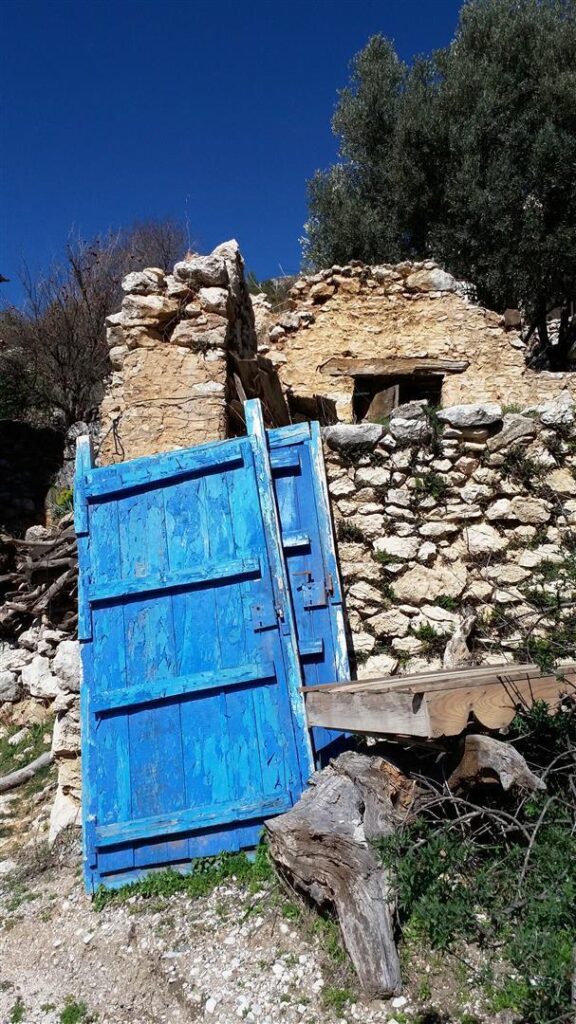 Hire a car and visit charming Turkish villages and the plentiful historic sights and ruins, including the ancient Lycian & Byzantine cities – Patara, Pınara and the stunning beach setting of Olympos are all within a few hours of Oludeniz.
Below are some useful links on local area info: